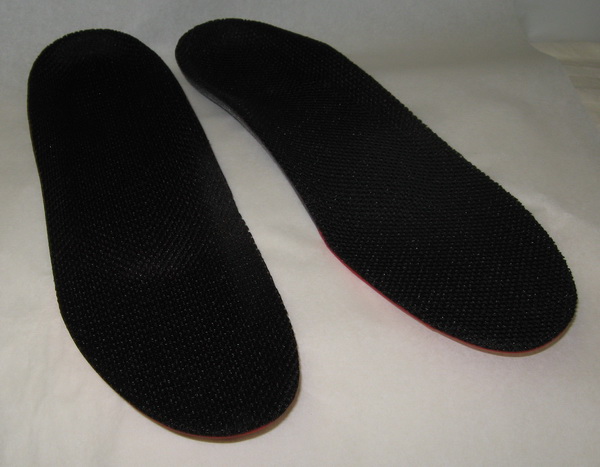 Foot Orthoses (Foot Orthotics)
Foot orthoses, also known as foot orthotics, inserts, or foot supports are medical devices that are used to help support, align, correct or protect the feet.  Foot orthotics are used as treatment for many different maladies including rheumatoid arthritis, plantar fasciitis, diabetic neuropathy, patellofemoral syndrome and metatarsalgia.
Foot orthotics are divided into two main categories: premade or custom made.
Premade Foot Orthotics: Available in many shoe stores and pharmacies ready made insoles are designed to fit most feet to provide some support or cushion.  They are available in different sizes and will fit most people.  They will help with some conditions and may be an alternative for some people.
Custom Made Foot Orthotics: Custom made foot orthotics are made according to the specific medical requirements of the individual.  Custom made foot orthotics can be made soft to accommodate for deformities and to protect and cushion the feet or more rigid for people who need more control for excessive or abnormal movement of the feet.  They are made from plaster casts (impressions) of the feet.  Various materials are used to create the foot orthotics with corrections built in to reduce destructive forces, to protect the foot or control the foot position.   For more details, please go to Foot Orthoses - What Should You Expect?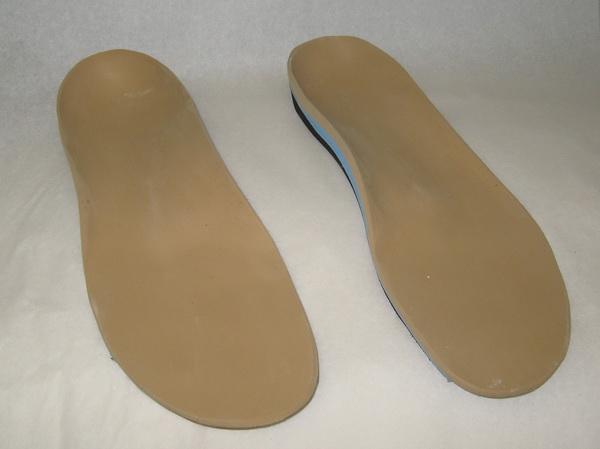 Here is what one of our patients had to say about her new foot orthotics:
"I just wanted to let you know -- for the first time in months and months -- I am able to go for a long, long walk -- because my feet are not killing me anymore!!! I am not limping to work any more either!!! Thanks so much -- I feel great!  Even walking 8 blocks to the car after the last appointment with them in my shoes -- I could have done a tap dance all the way -- the change was so drastic!!!!!  Thanks again -- see you next week for my follow-up!"
Are Foot Orthotics for you?
Not all people respond as quickly or as positively as the lady quoted above, but when foot orthotics are used as a part of a treatment plan in the appropriate situations, they can make a big difference.
To find out if Foot Orthotics areappropriate for you, please contact us or fill in the form on the right of this page to schedule an appointment in our Mississauga or Guelph locations with a Certified Orthotist. There is no charge for the assessment and we can provide you with all of the information that you will need to make an informed decision about treatment. You can also call (905) 828-2969 or toll free 1-866-829-2969 or email lindalaakso@customorthotic.ca.
What is the process to get foot orthotics?
The process for obtaining foot orthotics is usually as follows:
1. See your family doctor for a diagnosis of your problem (for example, foot pain)
2. The doctor would write a prescription for foot orthotics with a diagnosis (for example, Dx - plantar fasciits, Tx - foot orthotics)
3. Book an appointment with us for an assessment
4. When you come in for the assessment, we will:
take a detailed medical history
look at your shoes and talk to you about your footwear and activities
perform a physical examination of your lower extremities
perform a biomechanical examination
perform a gait analysis (how you walk)
explain to you about treatment options
5. If you choose to proceed with foot orthotics, we will:
take a cast impression of your feet
custom make your foot orthotics at our laboratory in Mississauga (this process takes approximately one to two weeks)
have you return for the fitting and re-evaluation
provide follow-up evaluations to ensure proper fit and function
provide any necessary adjustments and follow-up visits as required
For more information, check out two of our presentations below: