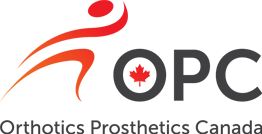 ORTHOTICS PROSTHETICS CANADA (OPC)
Orthotics Prosthetics Canada is the national organization that represents orthotic and prosthetic professionals in Canada.  It was created in 2015 with the amalgamation of the Canadian Association for Prosthetics and Orthotics (CAPO) and the Canadian Board for Certification of Prosthetists and Orthotists (CBCPO).  The role of OPC is to "protect the public and advance the profession of orthotics and prosthetics through quality standards of practice, credentialing, education and awareness".  For more information please go to www.opcanada.ca.
Leading the advancement of orthotics and prosthetics
We foster the highest quality care by:
- developing and maintainning standards
- credentialing members and providing education
- advocating for and promoting the profession
Integrity
Teamwork
Excellence
Innovation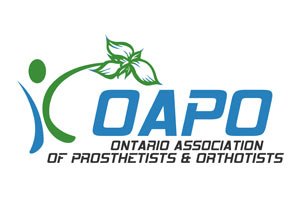 OAPO - THE ONTARIO ASSOCIATION OF PROSTHETISTS AND ORTHOTISTS
The Ontario Association of Prosthetists and Orthotists represent the Certified Prosthetists and Certified Orthotists in the province of Ontario.  It works to support the interests of the members with respect to continuing education, research and governmental relations. For more information please go to www.oapo.org.
---